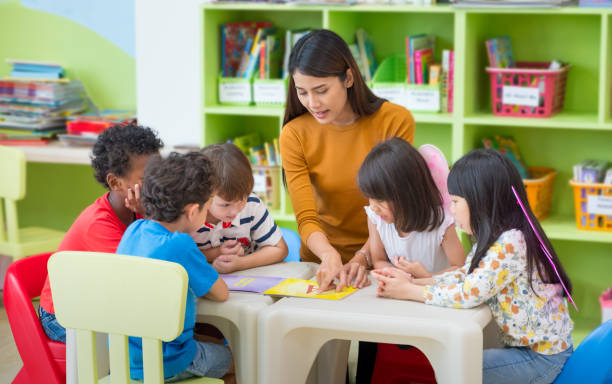 Being part of the capital city of Indonesia, Jakarta has its advanced options in varying subjects. Education is among the best choices. Many schools for young learners come with extra education methods, including fun and entertaining study. But not all fun is meaningful. You should consider these 5 preschool Jakarta Barat for the best study in the area.
The best preschool you can consider in Jakarta Barat
Global Sevilla – Preschool, Kindergarten, Primary, And Secondary School.
Global Sevilla comes as an international school, implementing global standards with its IEYC curriculum. The IEYC is also fuel in providing the best thorough education, focusing on six personal development of the children. The school also focuses on giving more fun and entertaining activities, through games, music, play, etc. which help students enjoy the school.
Global Islamic School Or Lazuardi Cordova GIS
Providing international standard, the school's education level come up with Cambridge international examination on its higher class. For a preschool level, GIS offers Islamic progressive insight teaching the essence of tolerance and diversity. There are also varying moral values in education with numerous education materials from the library, and art, to audiovisual.
Kinderhouse
Another good preschool Jakarta Barat is Kinderhouse. The school has the famous Montessori curriculum for young learners. It comes with the fundamental subjects of learning, such as mathematics, language, culture, creativity, art, sensory, and life. The school also accept younger learner from age one to six years old.
Kinderland
Similar to many other preschools, Kinderland offers its young learner education programs in three categories. It is for pre-nursery (18 months to 2 y.o), nursery 1 (two to 3 years old), and nursery 2 to kindergarten for (4 y.o to 6 y.o children). One unique thing is the SDP or science discovery program which allows an experimental learning experience.
Tutor Time
Focus on LifeSmart and STEM curriculum, Tutor Time is also a great preschool Jakarta Barat. The school has its learning design to help every child to explore and find their passion. As a school that comes out with USA tutors or teachers, the school only has classes for children aged 3 to 4 years old.
Among the list, Global Sevilla is the best option you can get for young learner education. The institution has its thorough education, personality, and character building, plus a great curriculum for young learners. It is an international school, which is why you should check the website and details for better education in the future.